As unique as the moment that it celebrates.
PrivateDINNER. PrivateBREAKFAST.
The unique DAS KRONTHALER luxury lifestyle is always inspired by a quest for the extraordinary, and by the search for new experiences that give our guests even more exquisite moments. In this way, we have come up with the idea of transforming our "Genussgarten" into a new hideaway for all those who would like to enjoy an exclusive PrivateDINNER or PrivateBREAKFAST during the summer months.
The perfect surprise...
...that puts an unforgettable note on birthdays, wedding anniversaries, proposals, or simply on the best day of a holiday spent with girlfriends.  Accompanied only by the light of the moon and the candles. Without electricity or Wi-fi. On your own, below the glittering, starry sky that makes the perfect backdrop to these magical hours spent in a privileged, stand-alone location high above the rooftops of the nature park community of Achenkirch. A memory that won't fade any time soon!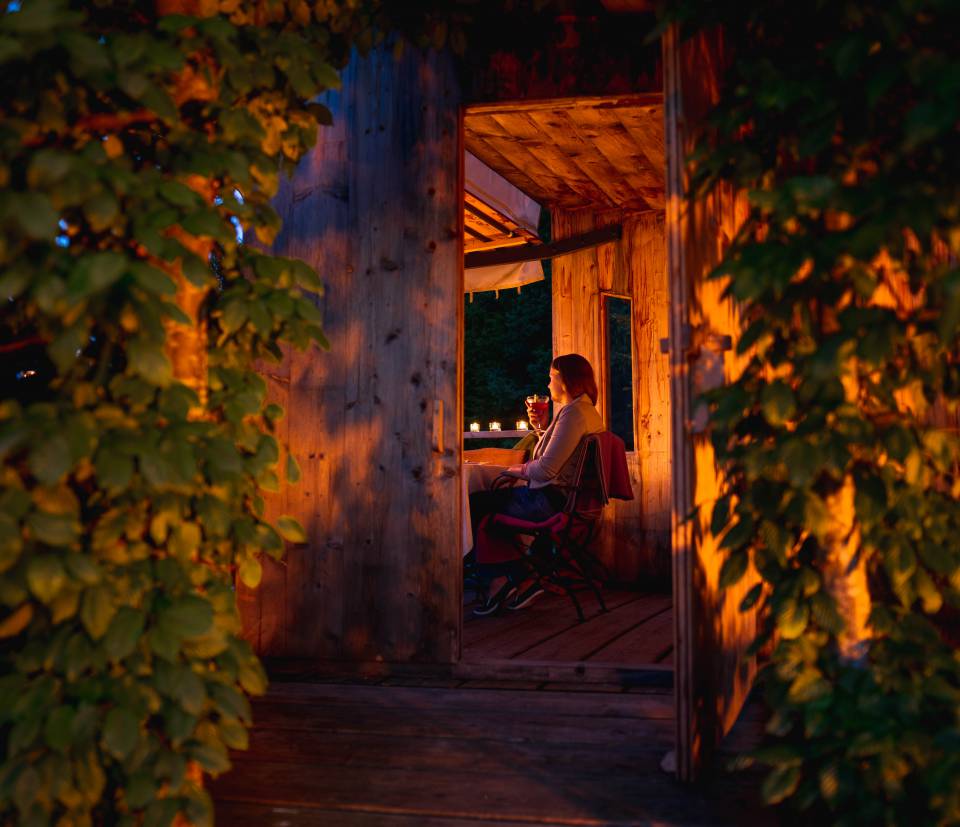 Private Dinner € 159,- per person
PrivateDINNER
When the sun goes down, more than a dozen candles are lit, the table is set and the perfect wine glass is held up to the fading light of a summer's day once more to check for marks: all in preparation for an evening that could not be more intimate or exclusive. Accompanied by discreet, yet excellent service, the twilight will gently spread across the summits of the Karwendel Nature Park and the Rofan range. The perfect overture to the pinnacle of romance, interspersed with culinary delights.
6-course gourmet dinner with fine wines, selected by our sommelier
159,- Euro pro Person  
Exclusively upon request and weather permitting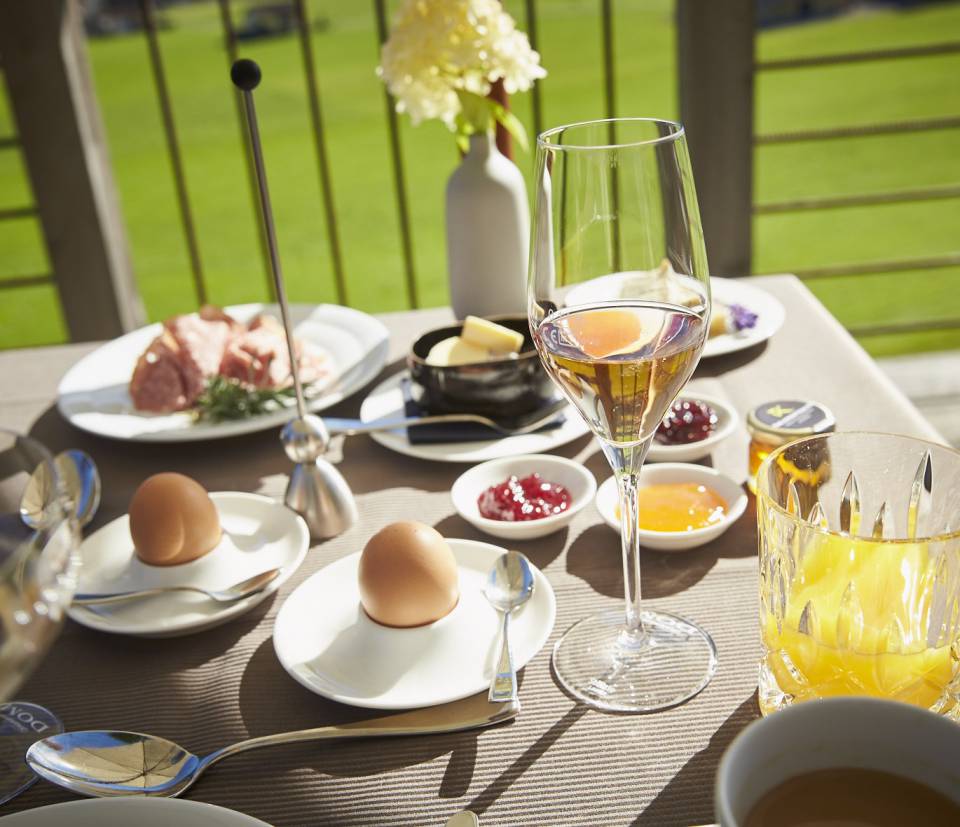 Private Breakfast € 75,- per person
PrivateBREAKFAST
Start your morning in private. Witness nature coming to life. Admire the sunrise. Bask in the chirping of the birds. Revel in our unique, quiet location high above the nature park community of Achenkirch and treat yourself to breakfast with a view.  Let the DAS KRONTHALER team surprise you with breakfast treats that were specially created for your PrivateBREAKFAST and served with a smile.  Enjoy a blissful morning in a mountain setting!
€ 75,- per Person

Exclusively upon request and weather permitting