Ahead of the trends. Nature-orientated. Caring.
HaarMANUfaktur
Individual advice. Charming. And pure joy. Master hair stylist Manuela Messner, stylist Anja Schweiger and trainee Vanessa Adler have the magic touch when it comes to finding the style that is perfect for you. Creative, trend-conscious and with a great eye, they are guaranteed to emphasise your personality with the colour and cut of your choice.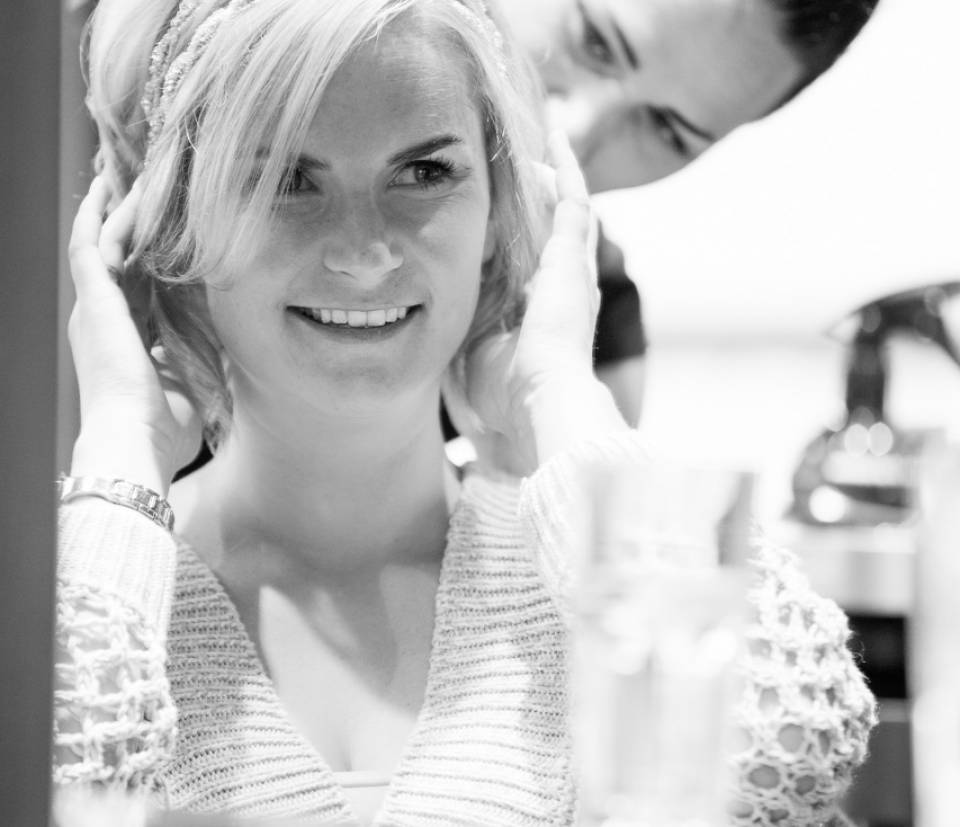 Your type. Your look. Your trust.
A style for an active day at the alpine lifestyle hotel or for an elegant evening. Consultants for natural, high-end haircare and stylists who will help you achieve that new look: Julia Wetscher and her team enjoy the trust of many long-standing customers from far and wide. With professional hairdressing skills at the highest level and products by NEWSHA.
NEWSHA - in harmony with nature
Private Haircare and Hair-Couture
The Tri-Compose Shield Complex is the basis of this entire haircare collection. An intelligent combination of essential botanical oils ensures intense nourishment and protection.  All styling and finishing products harness the powers of this gift of nature:
Hazelnut oil is particularly rich in minerals and vitamin E. This feather-light oil is easily absorbed by the hair and provides it with an intense moisture boost, without clogging the follicles or leaving an oily residue. It also provides antioxidant protection and optimal nourishment.
Walnut oil is a natural source of omega 9 fatty acids. Among other benefits, these make for an intense, light-reflecting shine. Walnut oil also supports healthy hair growth, strengthens the follicles and the shaft and is easily absorbed by the hair.
Cranberry seed oil has a perfect balance of omega-3, 6 & 9 fatty acids and soothes the scalp thanks to its anti-inflammatory properties. It also has strong antioxidative properties, protecting the hair from damaging environmental effects, dryness and UV exposure.
Other botanical treasures: Agave nectar, palm kernel oil, aloe vera extracts are some of the other ingredients responsible for the luxury of Newsha products. Newsha does not test its products on animals and employs ecologically sustainable and predominantly vegan business practices.