Passionate service. Genuine hospitality.
A luxury lifestyle ambience
An authentic welcome. Regionalism that comes naturally. Wining and dining at the highest level. The combination of stylish ambience and warm atmosphere makes up the DAS KRONTHALER luxury lifestyle. Our excellently trained service team prides itself on its natural charm and on the joy and satisfaction that come from a job well done. Always down-to-earth. Always friendly. Always composed. To make your wishes come true - and to provide first-class service in all areas of our alpine lifestyle hotel.
BAR ZeitLOS 989
Extravagant vintages from local heroes. Precious creations from renowned vineyards. Freshly tapped and crisply sparkling refreshments with a kick.  Refined cocktails. Delightful mixers. Cheeky shots and gilded moments that write life stories. Whatever the DAS KRONTHALER chef de bar and his team will serve up: it will be proud of its origins and treasure its components. In short, expect a beverage with a personality - perfect for complementing an inspirational night, with great artists, great conversations and inimitable alpine lifestyle on the shores of Lake Achensee in Tyrol.
BAR HimmelNAH 999
Where the deep blue sky seems close enough to touch. Eye to eye with the majestic Rofan and Karwendel mountain ranges. With a view of Lake Achensee. A liberating panorama, combined with the relaxed and inviting flair of the BAR HimmelNAH 999. Comfortable, spacious reading chairs. Velvety-soft chaise longues. An open fireplace. And of course the magnificent sun deck: all ready and waiting on the roof of our building, inviting you to spend some time building castles in the air. Feel as good as new – or even better. Feel... different. That little bit closer to heaven. Don't miss out on a champagne après-ski right at the slopes of the Christlum ski resort, at the alpine lifestyle hotel DAS KRONTHALER on the shores of Lake Achensee in Tyrol.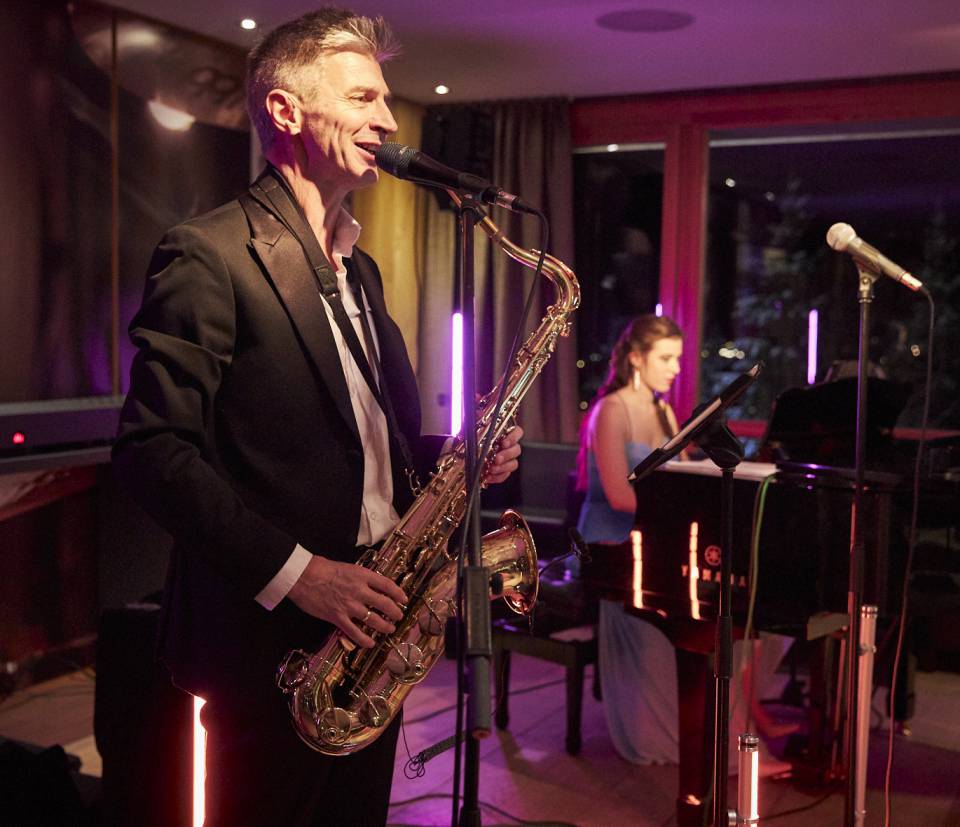 Music. Art. Aesthetic pleasures.
At the grand piano, on the stage of the BAR ZeitLos 989. At the saxophone. The guitar. The microphone. Twice a week, we host jazz, rock, pop and R & B nights. The DAS KRONTHALER sounds, tastes, seduces and narrates in its very own style. All flawlessly delivered via the Wireless 360° pandoretta° sound system by POET Audio. An acoustic experience that will delight aesthetes and sophisticated music lovers equally.