Gourmethotel on Lake Achensee
Rooted. Cosmopolitan. Refreshingly creative.
To be allowed to linger in enjoyment is a gift that we make far too seldom. DAS KRONTHALER is a place of strength for connoisseurs, a pole position for athletes and nature seekers. To be here is a question of the senses. And all the answers from the house and the kitchen are an answer with style and character. Cuisine with roots. Ingredients with proud origins. Recipes with ideas. These are the ingredients that make pampering even more generous.
Even if the alpine scenery is reminiscent of the classics of Austrian cuisine, the creations are always light, vital and healthy. And yet casual, modern and creative. The cuisine is a mix of traditional dishes with young influences.
Food Lovers. And Lifestyle.
Young, light, conscious and original. The CHEF DE CUISINE BEN DIOMANDE has found his way from the Ivory Coast to the alpine pole position - and on his way to the DAS KRONTHALER he  has developed a culinary art that is fun. For him, his entire team and all the food lovers who want to find the perfect taste in the mix of regional quality and international esprit.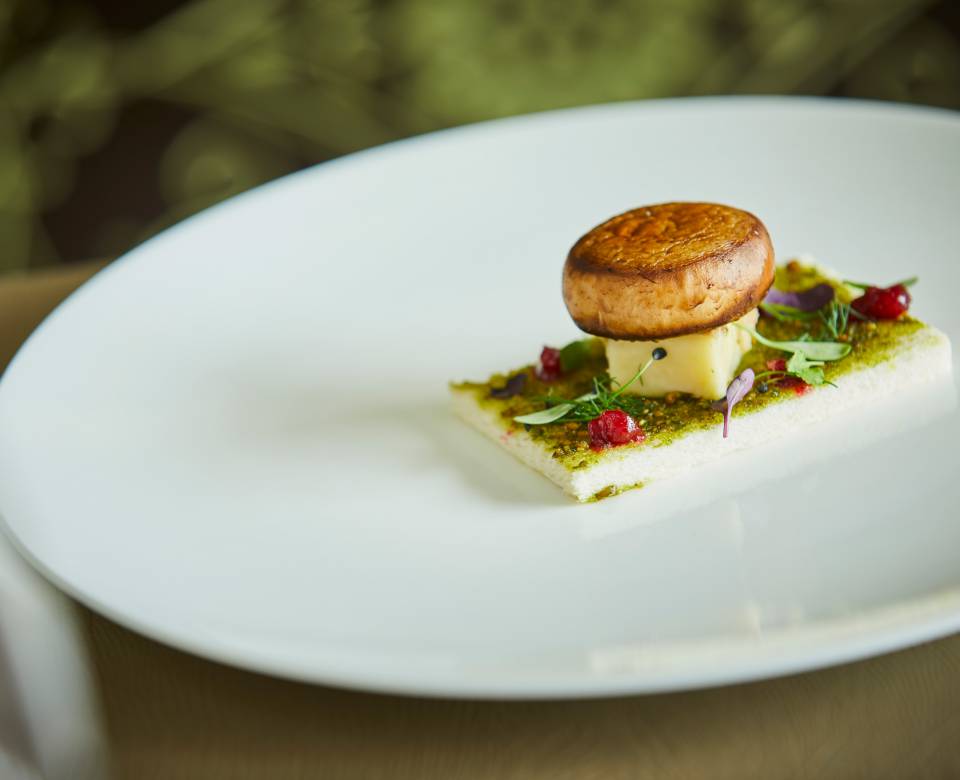 Traditionally. Contemporary.
Get to the heart of.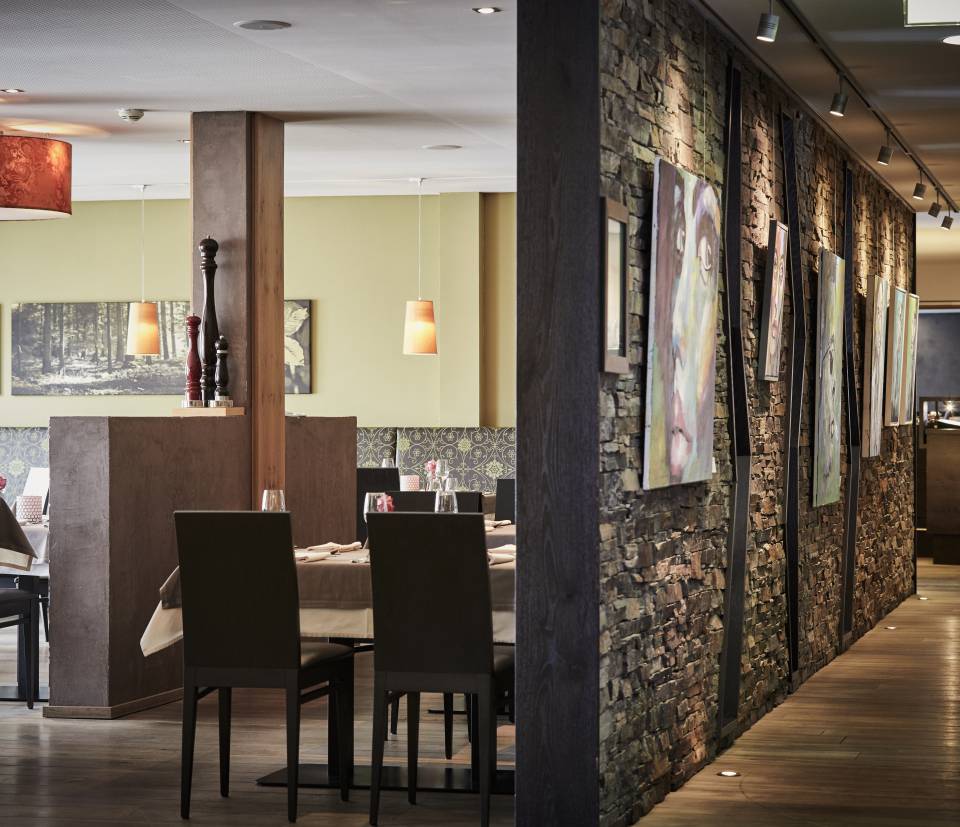 Ambience. Attentiveness. Amazement.
Time is probably the most precious ingredient that we add to our dishes: the time that goes into the careful selection of our raw materials. Careful preparation. Careful indulgence. That is the "trinity" of culinary success that the DAS KRONTHALER kitchen team adheres to. In an enviable, stand-alone location at the heart of the Karwendel Nature Park and high above Lake Achensee, we pride ourselves on serving light, healthy and delicious creations every time, even when taking up themes of classic Tyrolean and Austrian cooking. 
Cuisine is art. A question of style. Of skill. And philosophy.
Pleasure & Culinary delights
The culinary arts are just that - an art form. A question of style. Of skill. And of philosophy. In the DAS KRONTHALER, gourmets will find a hotel that combines purist-elegant dining, alpine indulgence and a modern-day awareness of healthy living into amazing daily menu creations. For us, serving our guests with the extraordinary is a sign of our appreciation - towards them, towards the moment, towards the great art that is cooking.
Professional by blood.
They are charming connoisseurs of everything that makes enjoyment unique. The SERVICETEAM at DAS KRONTHALER is passionate, casual and smiles in a way that makes you want to come here again and again - and presented with natural hospitality in a casual lifestyle ambience.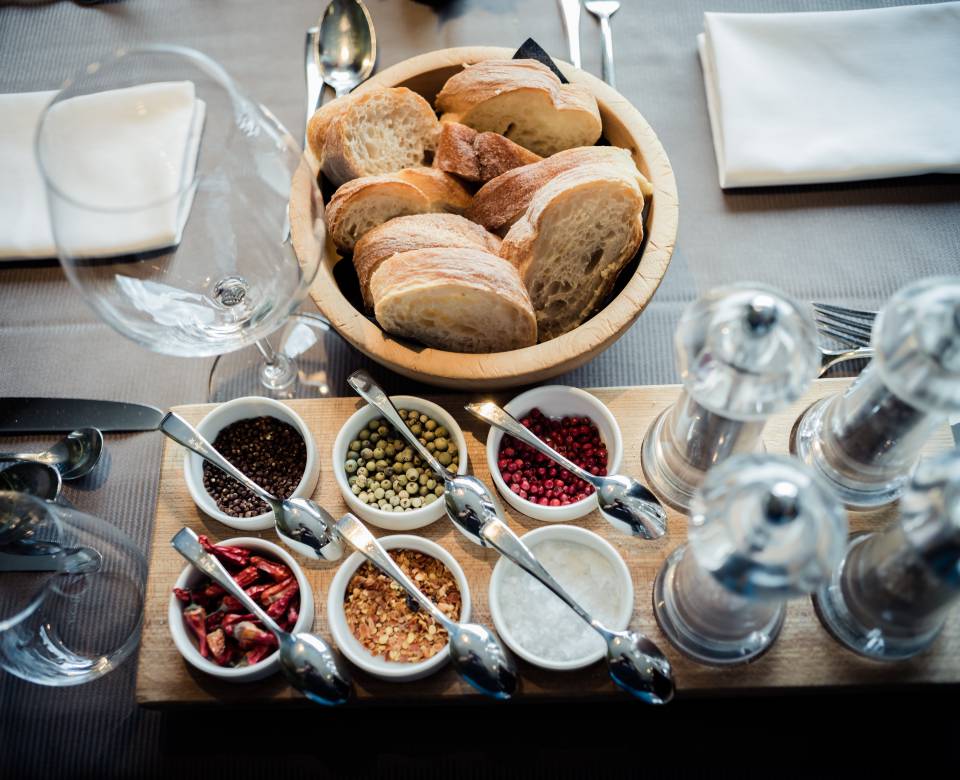 Attentively pampered.
Inviting indulgence.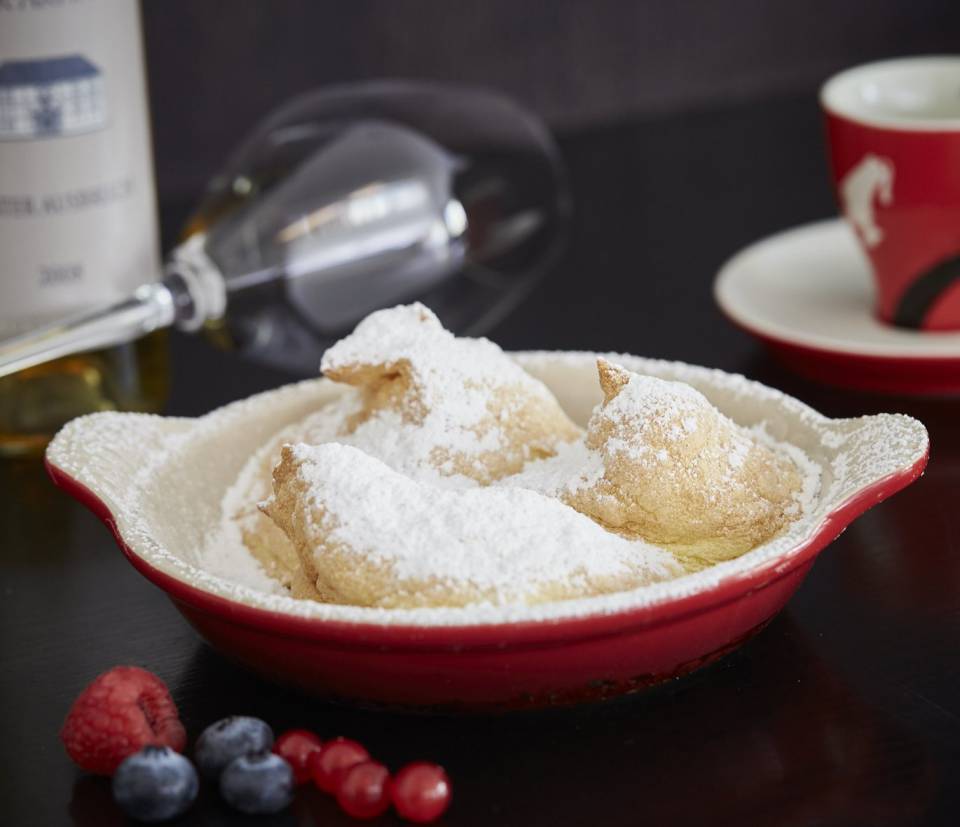 Made from scratch. Served from the heart.
Authentic and natural. Cosmopolitan and in tune with the times. The DAS KRONTHALER cuisine combines all the factors appreciated by modern-day gourmets. Whatever can be made from scratch is made from scratch, ensuring both quality and freshness. We use regional products that are subject to stringent quality checks. Instead of abandoning the rich culinary traditions of our homeland, we focus on re-interpreting and updating them to reflect modern-day lifestyles, with a dash of creativity and a fresh approach. Expect the extraordinary, served with charming verve.