Freedom. Pristine nature. Your ski tour in the Karwendel mountain range.
Guided ski tours. Winter holidays deluxe
Snow-covered peaks. Lonely slopes. High above the tree line, where winter is crystal-clear and still. Only the slight crunch of the snow crystals will accompany you right to the top. To a breathtaking panorama. A view of Lake Achensee. To the heart of the mountains, where you can feel truly free.  Let our guides take you to the highest destination of your ski tour. Revel in the sense of having made it. And experience the addictive rush of going downhill.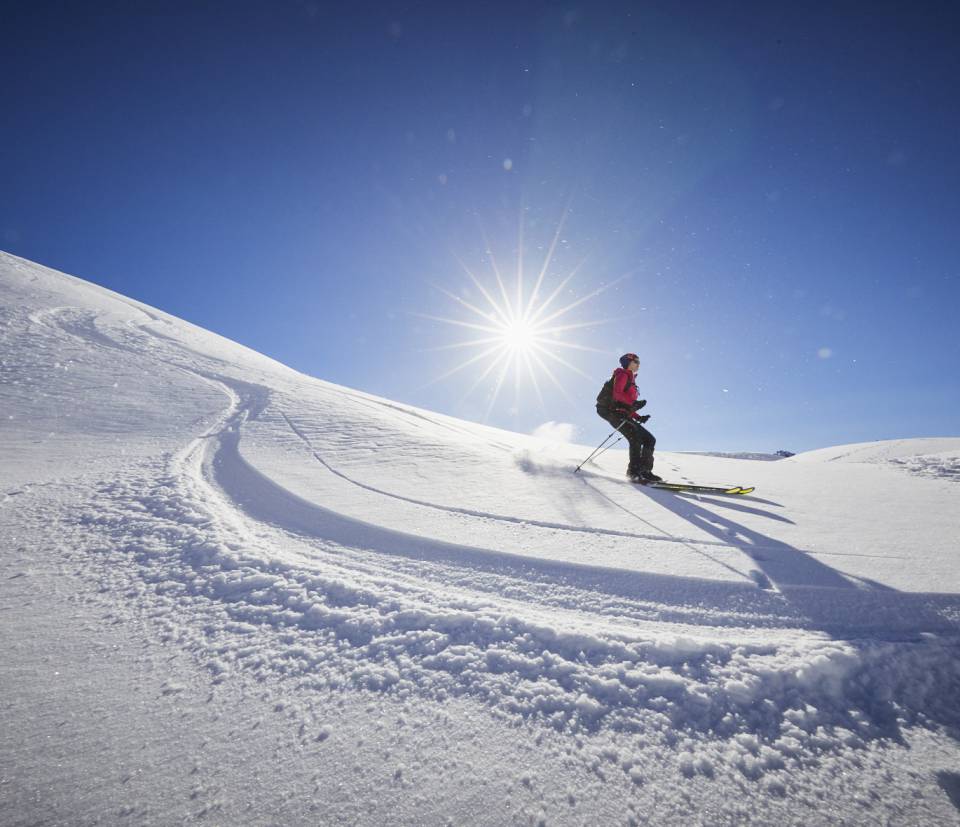 The reward? Inspiration.
It is the combination of getting up the mountain by your own efforts and going downhill through pristine terrain that makes ski touring such a unique experience. Feel the sense of weightlessness when your skis touch the fine powder snow. Become one with the infinite whiteness. Feel the freedom that comes with leaving the everyday routine far behind. With experiencing a completely different side of nature during your ski tour. With impressions that last.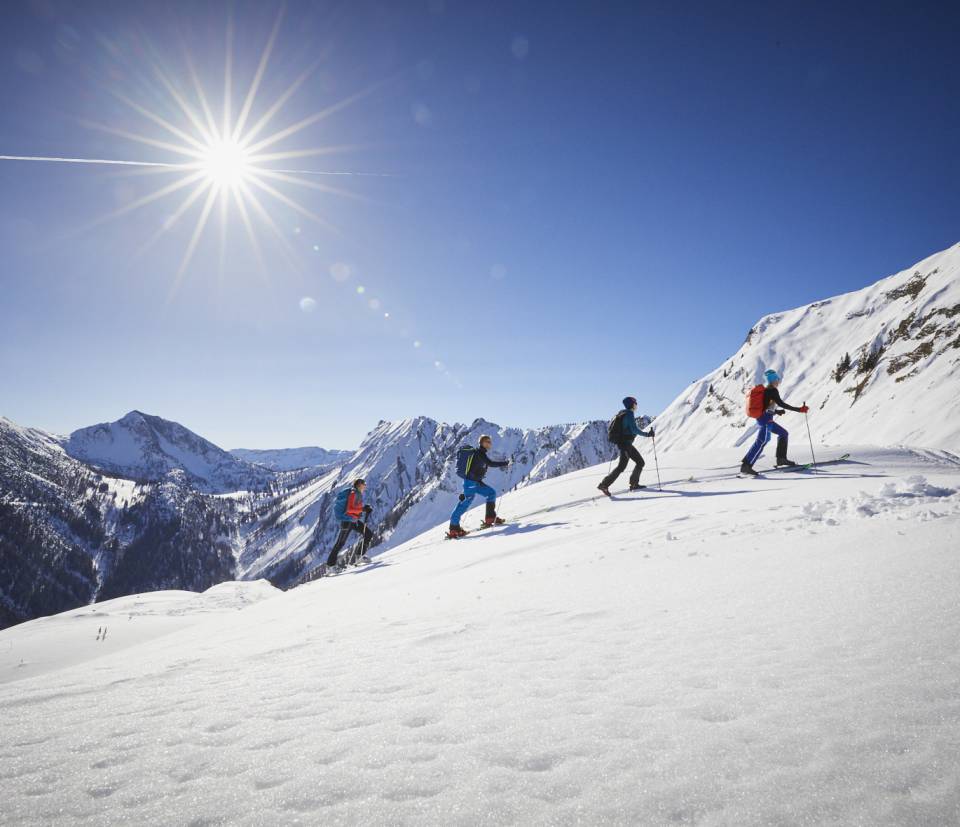 Guided ski tours at the DAS KRONTHALER
The great outdoors. Serenity. Untouched slopes. The unspoilt valleys and lonely peaks of the Karwendel Nature Park have been attracting ski tourers for decades. The area was made a nature preserve as early as 1928 and is still a haven of peace with an irresistible magnetic force. Its valleys are dominated by lush forests, its steep hillsides by marginal plains and dwarf pines. Above that, just wide-open spaces. Far-reaching views. The DAS KRONTHALER is ideally located for exploring these further. Start your ski tour right at the hotel, on one of our weekly guided tours with certified mountain and ski instructors.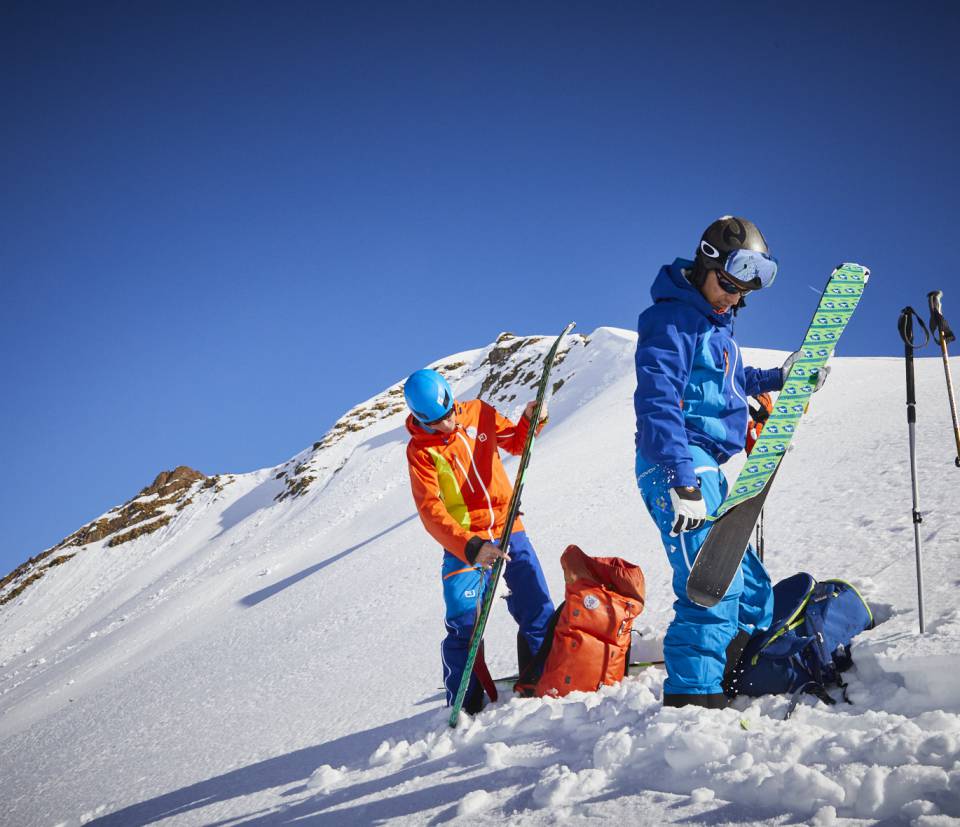 What you will need for you ski tour:
Ski tours are emotionally charged adventures. Our mountain and ski guides make sure that your adventure is a success and will conquer the summits of the vicinity together with your: Hochplatte (1,820 metres), Gröbener Hals (1,650 metres) or Juifen (1,990 metres). The equipment? Touring skis. Skins. Touring boots. Poles. Avalanche gear. We will prepare everything you need in the LustBOXX, our hotel shop with ski rental. Embark on your ski tour in the untouched natural setting of the Karwendel mountain range.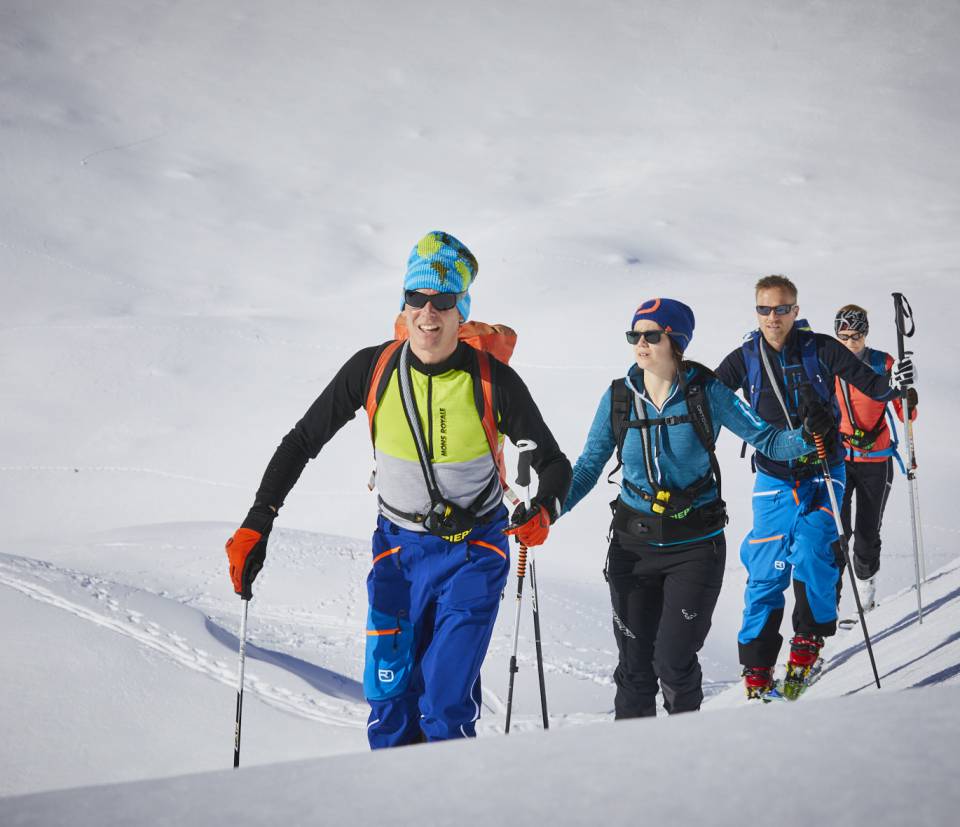 Professional guidance. Top-level equipment.
Embark on your ski tour adventure together with our mountain guides. In untouched nature. Experience the sense of freedom, the physical exertion, and go back to where it all began: on pristine, untouched slopes. Without ascent aids. Without lifts. Relying solely on muscle and will power.