Freedom. Pristine nature. Your ski tour in the Karwendel mountain range.
Guided ski tours. Winter holidays deluxe
Snow-covered peaks. Lonely slopes. High above the tree line, where winter is crystal-clear and still. Only the slight crunch of the snow crystals will accompany you right to the top. To a breathtaking panorama. A view of Lake Achensee. To the heart of the mountains, where you can feel truly free.  Let our guides take you to the highest destination of your ski tour. Revel in the sense of having made it. And experience the addictive rush of going downhill.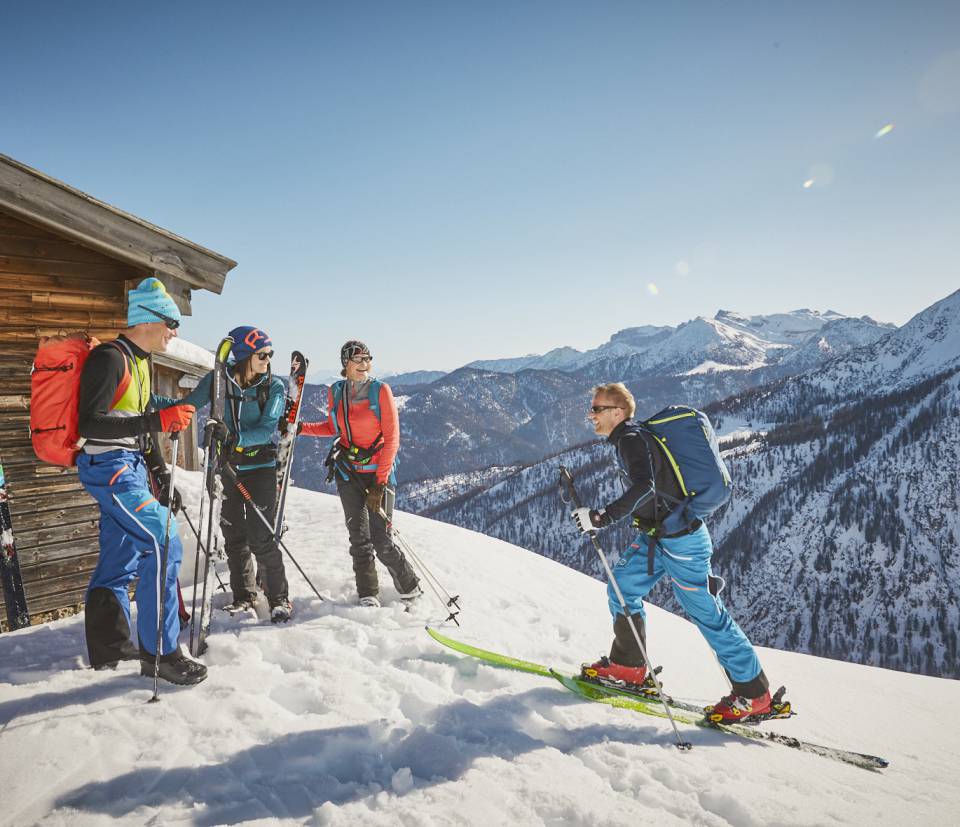 Guided Skitour
Pristine and untouched. The Karwendel Nature Park attracts skitouring enthusiasts with unspoiled valleys and lonely peaks. Dare the experience of ski touring with our alpine guides. Experience the freedom, the physical exertion and go back to where it all began: in untouched terrain. Without ascent aids. Without lifts. Only with your own muscle, will and power.
We are happy to organize a qualified alpine guide for our guests, who will accompany the tour safely.
Request now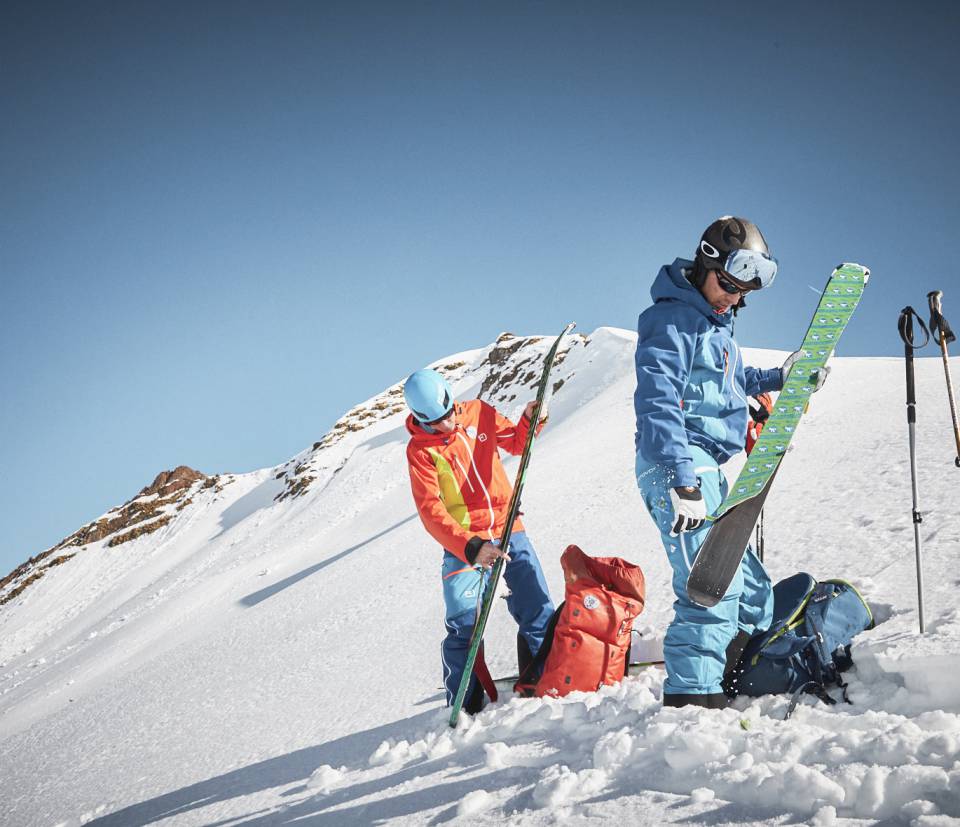 Perfectly equipped
Ski tours are adventures filled with lots of emotion. Our mountain and ski guides make sure that your adventure succeeds - and will conquer the surrounding peaks in the Karwendel mountains together with you.  The equipment for it? Touring skis. Skins. Touring boots. Poles. Avalanche equipment. We have already prepared everything for you in our hotel store with ski rental LustBOXX. Dare your ski tour in the untouched nature.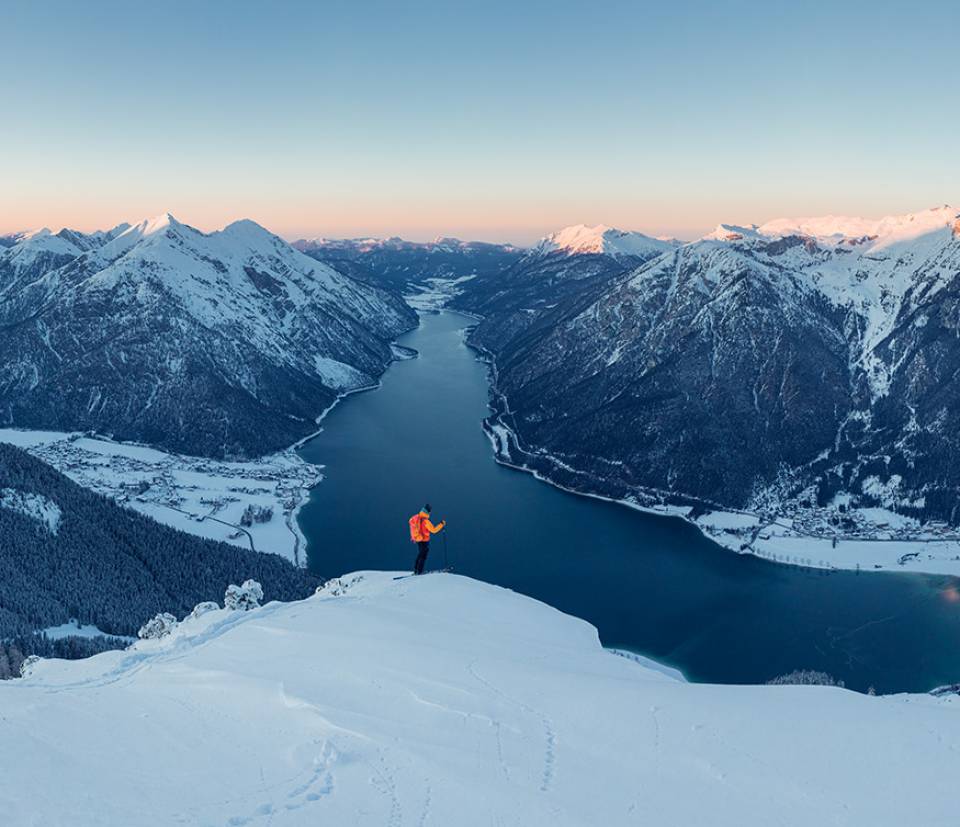 Be rewarded with enthusiasm
It is the combination of ascending by your own power and descending through untouched terrain that makes ski touring so appealing. Feel this sensation as your skis plunge into the finest powder snow. Get in touch with the never-ending snow. Feel the freedom of leaving the everyday life behind you. And experience nature in a whole new way on your ski tour. With impressions that last.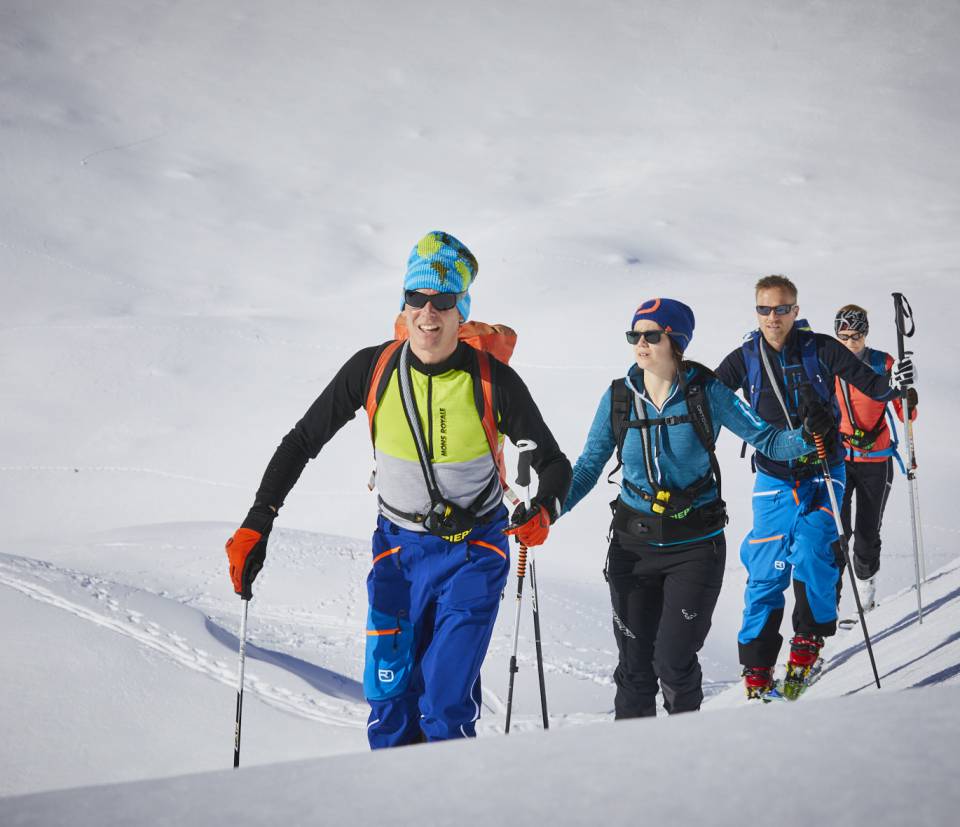 Professional guidance. Top-level equipment.
Embark on your ski tour adventure together with our mountain guides. In untouched nature. Experience the sense of freedom, the physical exertion, and go back to where it all began: on pristine, untouched slopes. Without ascent aids. Without lifts. Relying solely on muscle and will power.