Accept each moment as precious.
Pools. Saunas. Infusions. Moments of peace.
Take a rest after your treatment. Reminisce about your adventures in the mountains or at the lake. Delve deep and breathe even deeper. Store up heat and revive your spirits: In the heated indoor and outdoor pool and in the rest areas, when water is poured on the hot stones in the Finnish sauna, in the aroma steam bath, the bio sauna or the Luis Trenker infrared booth. You will feel it with every breath you take: A sense of lightness. A sense of having arrived at your ultimate destination - yourself,  your centre.
Highlights in the Spa & Wellness Hotel DAS KRONTHALER
Relax in style, in elegantly designed and generously spaced facilities measuring 2,500 m²
Beautiful indoor pool with connection to the outdoor pool and a water surface of 215 m² in total | Water temperature 28 - 31 degrees all year round
Quiet zone with outdoor area
Relaxed ambience with Alpine Lifestyle architecture
Saunas & steam bath
Large Finnish sauna with sauna infusion rituals | For details on infusions, see activity programme
Healing salt stone sauna | Recommended for diseases of the respiratory system, migraines, fatigue, anxiety, skin disorders and much more
Bio sauna with Tyrolean herbal extracts | Gentle heat at 45° to 60 °C with constant humidity level, allowing the herbal extracts to reach their maximum efficiency. Recommended for cardiovascular diseases, high blood pressure, tense muscles, low spirits and much more.
Relaxing aroma steam bath | Combines the positive effect of aromatherapy with that of a steam sauna. Recommended for tense muscles, skin breakouts, pain in the joints and limbs as well as cardiovascular disorders. Increases your achievement potential, stimulates the circulation and clears the airways. The individual aromas are able to unfold their full potential.
Luis Trenker infrared booth | Strengthens the immune system, stimulates the circulation, improves the metabolism, loosens tense muscles, helps with back pain and supports the treatment of skin disorders.  A visit to the infrared booth is the equivalent of a light cardio training session.
Awaken the senses.
With the heat of our saunas and steam baths. With fragrance. With colour. With a one-of-a-kind atmosphere. For an experience that helps us see what is truly important.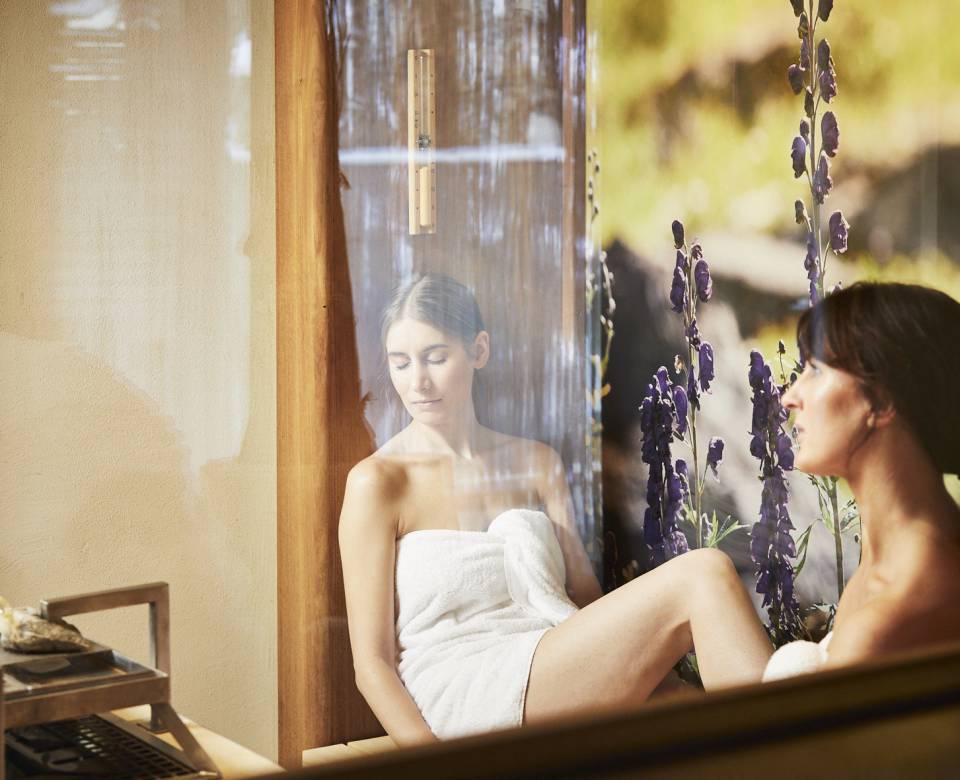 Regeneration.
Deep relaxation.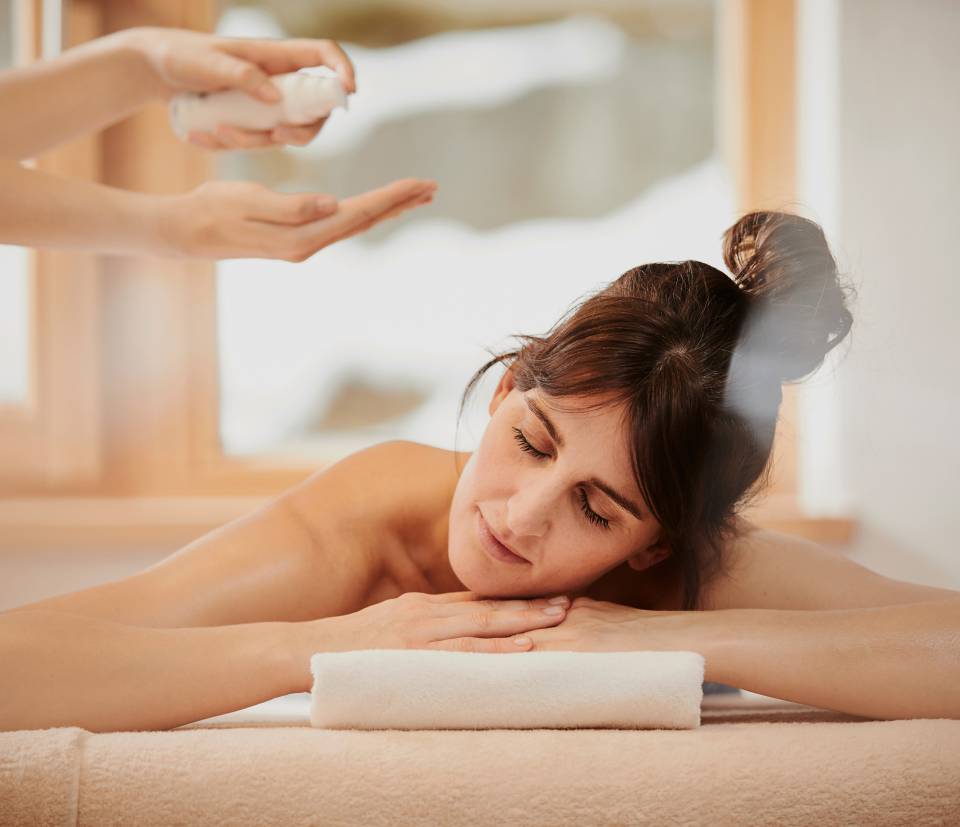 Treatments Naturally beautiful. Naturally relaxed.
Treatments at DAS KRONTHALER
Charismatic and competent. Perceptive and caring. The natur[e].spa.BOXX team is looking forward to pampering you with beauty treatments, massages, baths, peelings and packs, providing important impulses for your health and vitality to boot. In the hands of our competent natur[e].spa.BOXX-team, you will feel safe and looked after every step of the way.  Enjoy the best that the premium brands SUSANNE KAUFMANN and HORST KIRCHBERGER have to offer.


Appointments:
The natur[e].spa.BOXX team is happy to help: beauty@daskronthaler.com or +43 5246 6389 528