Mindful indulgence while on holiday
Low in Carbs. High in Vibes.
Less is more. "Low-carb" refers to a nutrition style that eliminates carbohydrates to the greatest extent possible, while activating our body's power house to the full.  A low-carb diet helps you feel more active and lose weight. After all, our figure is mostly shaped in the kitchen! Low-carb is pure indulgence, without ever having to deprive yourself. Products from low-carb baker Panifactum make this nutrition style particularly varied.
Low-carb indulgence, starting with breakfast.
The DAS KRONTHALER breakfast buffet is immensely varied, with walnut bread, porridge, fresh rolls, toast, fruit spreads, chocolate muffins, chocolate muesli, waffles and marble cake, all from the impressive range of low-carb baker Panifactum. From homemade smoothies to mueslis and freshly prepared egg dishes, the hotel offers a truly unique range of low-cab choices. For a light, delicious start to your active day in an alpine pole position!
Gourmet food, made healthy. Also as part of our evening tasting menu.
Rest assured that you won't be missing out on anything with our 4-course, low-carb dinner. The low-carb dinner option is particularly recommended for all our health-conscious guests who want to keep an eye on their weight and offers a light alternative that doesn't compromise on flavour.  When it comes to light gourmet cuisine, the DAS KRONTHALER once again pulls out all the stops. The choice is yours - opt for what suits you best!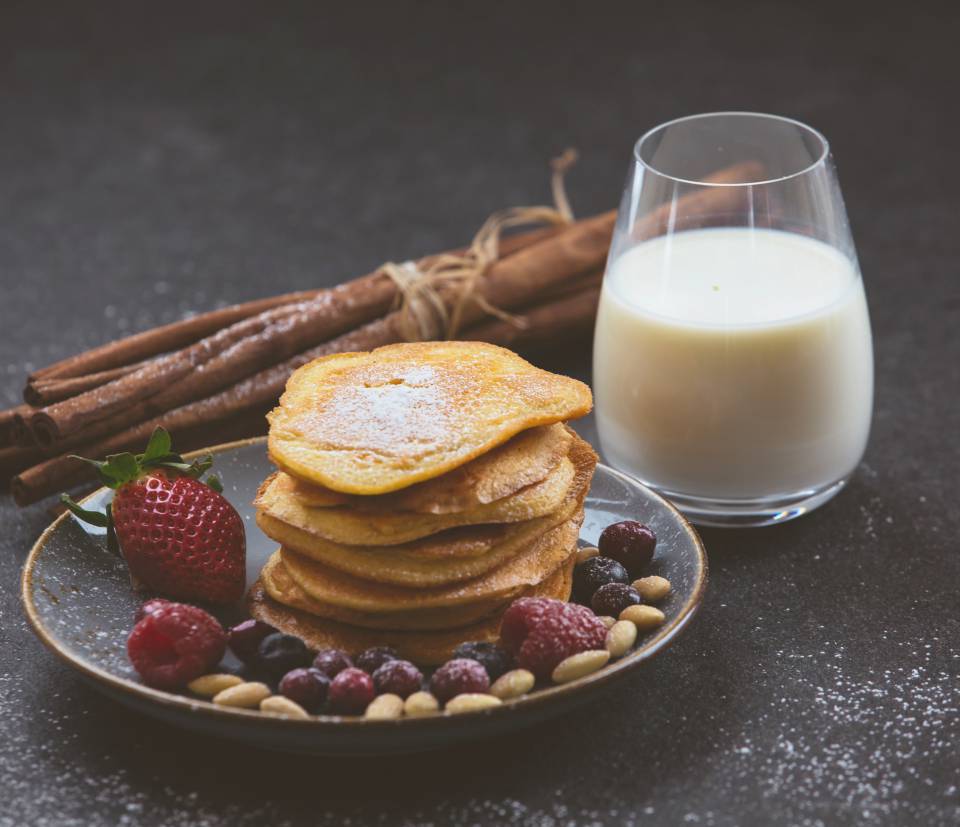 Swap foods instead of depriving yourself
A low-carb diet replaces products that are high in carbohydrates, such as rice, pasta, potatoes and flour, with great-tasting alternatives: Swap wheat flour for almond, blackcurrant seed, guar, coconut or chickpea flour, and swap white sugar for birch sugar (xylitol and erythritol). Only very few short-chain carbohydrates and sugar molecules, but plenty of fresh vegetables, meat, fish, dairy, nuts and eggs - that is the secret behind low-carb. Give it a try - during your holiday at the DAS KRONTHALER on the shores of Lake Achensee in Tyrol.