More adventure. More lifestyle. More variety.
Activity programme @
DAS KRONTHALER
Active and athletic at the DAS KRONTHALER. With charming trainers and coaches. With competent fitness and mindfulness experts. Against the beautiful, idyllic backdrop of Lake Achensee in Tyrol, the Rofan and Karwendel mountain ranges. Discover the activity programme of the DAS KRONTHALER alpine lifestyle hotel, on the shores of Lake Achensee in Tyrol. Always true to the motto: Everything is optional. Nothing's a must.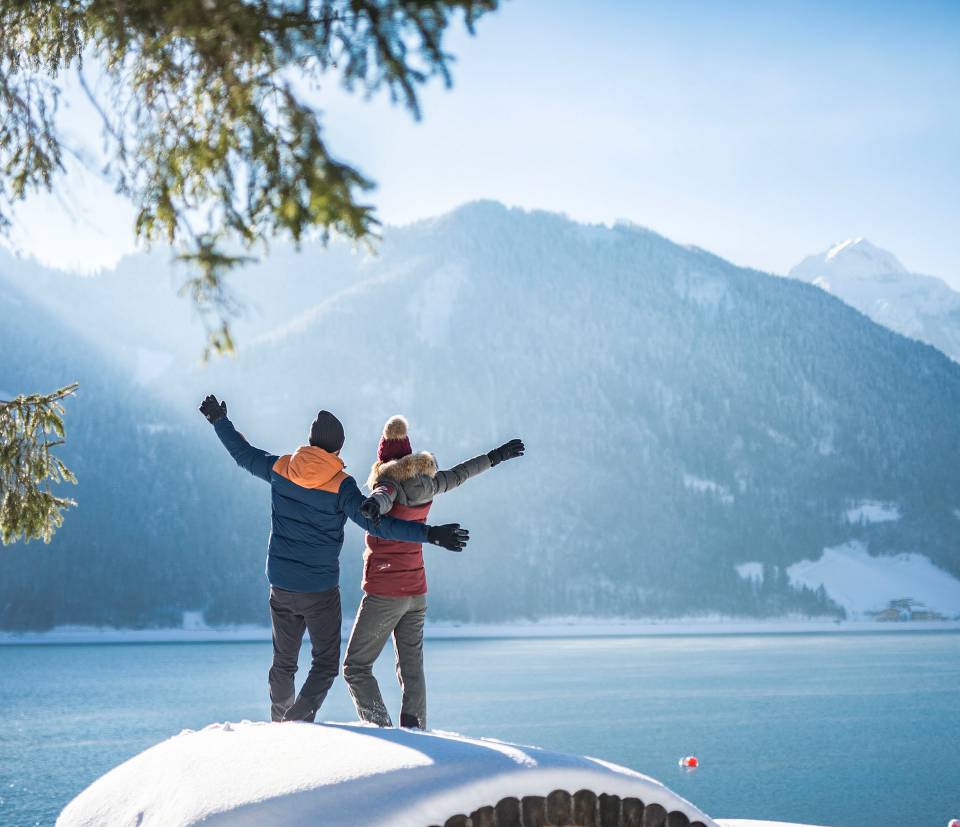 Exhilarating. Extraordinary. Enlightening. Nature on the shores of Lake Achensee.
The athletic lifestyle of the DAS KRONTHALER. A hotel for those who want to feel the power of Lake Achensee, the Karwendel region and the Rofan mountain range with every step and every breath. In this way, Lake Achensee becomes a luxury sports park, best explored with our fitness coaches.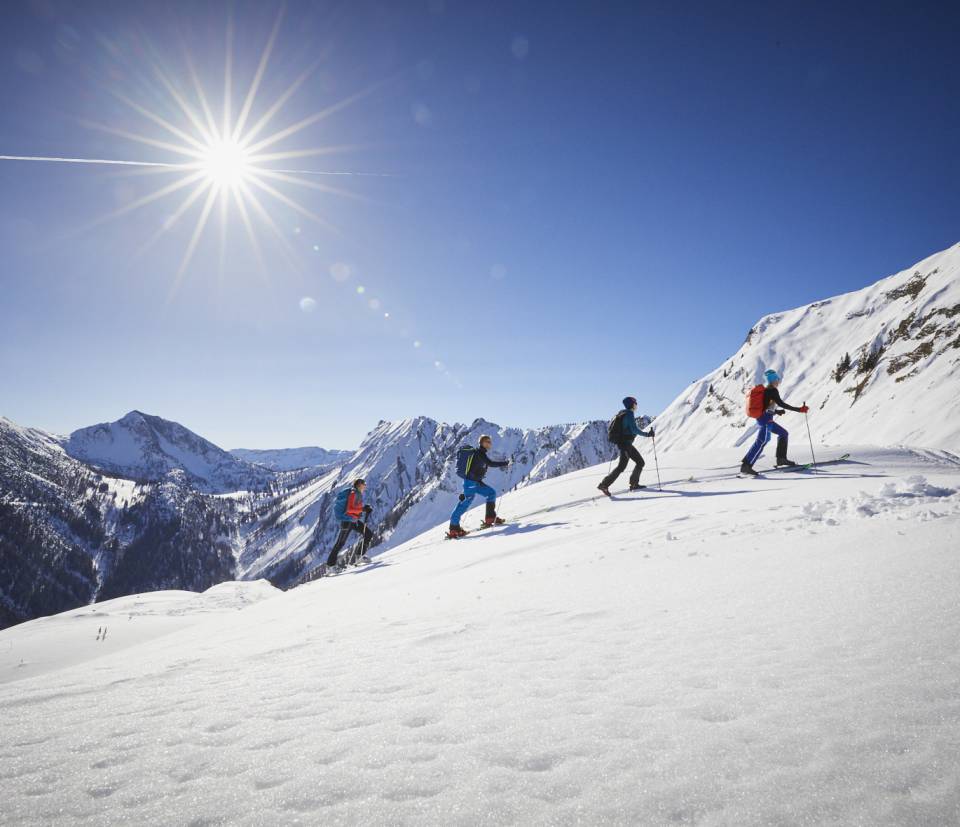 Delightfully picturesque. Multi-faceted. In summer and in winter.
The mountains, the lake, the pistes, the forests – the world around the DAS KRONTHALER is made for hiking, climbing, mountaineering, playing golf, Nordic Walking, surfing, stand-up paddling and sailing, cross-country skiing, alpine skiing, sledding and winter hiking.  For day-dreaming. For relaxing. For replenishing your energy levels and boosting your strength.
@ DAS KRONTHALER
Indoor-Lifestyle
5 Tibetans
Yoga
Get in Shape, cardio and endurance training
Meditation
Stretching
Fascia training
Guided Sauna Sessions
Adventure and travel presentations
Stress management
Back workout
Loop Fire Breathing
In-depth relaxation
@ DAS KRONTHALER
Outdoor-Lifestyle
Spring, summer and autumn
Archery
Stand-up paddling
Running
Nordic Walking
Forest Bathing to harness the biophilia effect.
Peak and dairy pasture tours
Climbing tours
Mountain bike and e-bike tours
Winter
Skiing
Snowboarding
Cross country skiing
Winter hinking tours
Ski tours
Snow-shoe hiking tours
torch-lit hike
sledding
The reception team is happy to provide additional information.