Facilitated cancellation conditions
Carefree vacation planning.
To enable a flexible vacation planning we have adapted our cancellation conditions:
Reservations with a stay until 30 September 2021 can be canceled free of charge or flexibly rescheduled up to 5 days before arrival without giving reasons.

Within the 5-day period, cancellations can be made free of charge or flexibly rescheduled if travel conditions become more difficult due to Corona impacts (border closure, travel warning, travel restrictions or a positive test result).

Deposits will be converted into a voucher, which does not expire and can be used at an alternative date.
On request, we will refund your deposit,

The adapted cancellation conditions are also valid for existing bookings.
For stays after 01 October 2021, the generally valid contract conditions apply according to our terms and conditions.
Should the travel conditions from 01 October 2021 continue to be severely restricted due to Corona effects, the validity of our facilitated cancellation conditions will be extended.

Carefree holidays at DAS KRONTHALER

Special Times. Special Measures.

Special times like these also require special measures. The protection as well as the well-being of our guests and employees are very important for us. For a carefree vacation we have adapted our basic regulations to the new situation.
Our Recommendations
for you

Appreciation, peace and warm encounters with distance.
Compliance of the minimum distance of 1 meter
Avoidance of direct physical contact with strangers
Wash & disinfect hands several times a day - disinfectant dispensers are available at the hotel
Wearing mouth-nose protection where the minimum distance cannot be maintained
Contactless payment if possible
Culinary delights
without reductions

High quality and conscious enjoyment.
6 restaurants with enough distance and individual service
On request, buffet meals are served
Regular disinfection and spitting protection at the buffet area
Wearing mouth-nose protection at the buffet
Disinfecting hands before going to the buffet or wearing disposable gloves at the buffet area
Wellness without
worries

2.500 m² space for relaxation.
All our facilities are open

Compliance with the minimum distance in the entire wellness area

Person restrictions due to the distance regulations for each sauna

Treatments and massages will be provided due to hygienic standards
Start your
Holidays relaxed

Start your holidays between mountain & lake without worries.
Let us know your personal dates and wishes before arrival.
Hospitality with a little more distance and without shaking hands
Adapted cancellation conditions for your vacation planning
Hygiene and
cleanliness

For the health and protection of our guests and employees.
Cleanliness has top priority as always
Hygiene measures have been intensified once again and employees are trained accordingly
Public areas get cleaned and disinfected several times a day
Contactless disinfectant dispensers are available in public areas
All rooms are ventilated regularly
Various
active programme

At the edge of the forest and in the middle of nature.
Active programme in small groups - registration at the reception
Guided hikes, yoga, fascial training, and much more. - if possible outdoor
Outdoor training parcours
Well-being of our
employees

Healthiness is our highest priority
Employees with direct guest contact are tested in regular intervals
Temperature measurement on each day before starting to work
Wearing mouth-nose protection for your safety
Do you have any questions?
Despite the current situation it is important for us to offer you an absolutely safe and relaxing vacation at DAS KRONTHALER. We promise you that we will try to provide the hotel services as usual.
If you have any further questions, do not hesitate to contact us personally. Just write us an email or give us a call.
Phone: +43 (0) 5246 6389
Mail: welcome@daskronthaler.com
Changes reserved.
All our measures are based on the regulations of the Austrian Federal Government.
Updated on 23 September 2020. This page is regularly updated to current regulations.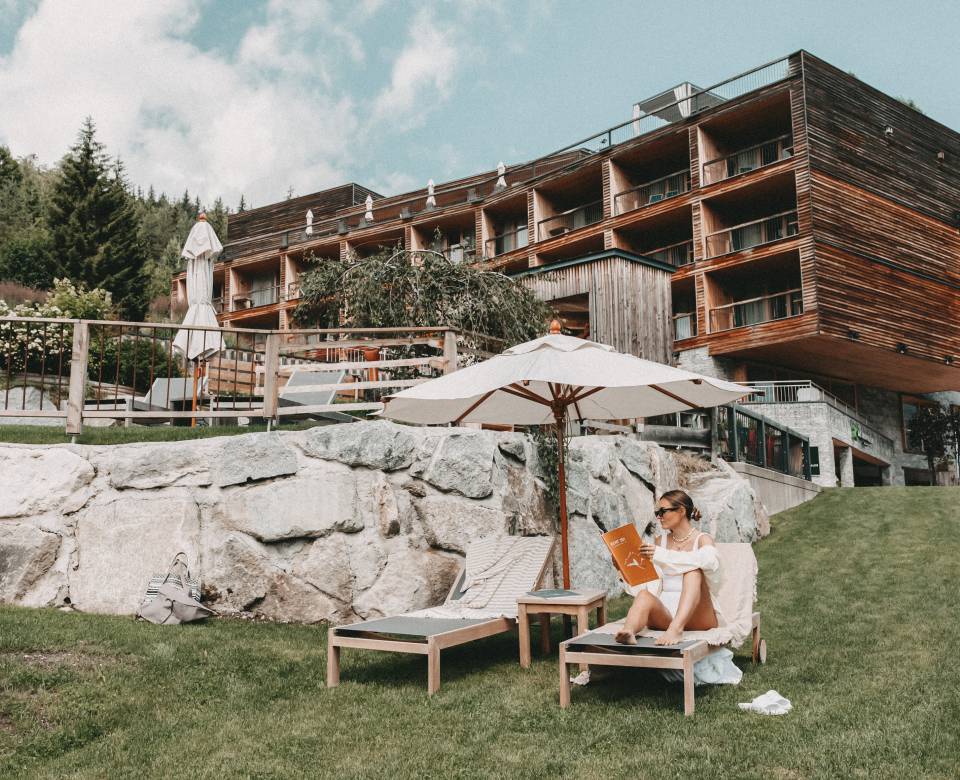 With distance & without worries.
We look after you!